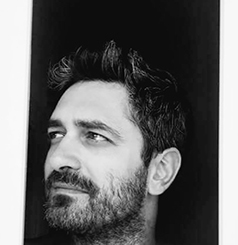 I was born in Greece and became involved with photography in 2003 using mostly black and white film and slide.
I then realised that the art of photography is not just a single picture or an instant snapshot. So I traveled, photographing people, landscapes, read, studied, experimented, analyzed the work of other photographers and every day I tried to learn something new.
People say: "A picture equals a thousand words" but this is not always the case. Any good photographer is asked to confirm the above rule. The challenge is great!
Thank you for viewing my work. I look forward to answering any questions you may have!
Nektarios Maniatis
© All images are copyright protected and are the property of Nektarios Maniatis .
---